What is jojoba oil?
The jojoba plant is classified as one of the medicinal plants, which contains many important therapeutic properties for the health of the body. jojoba oil; Because of the powerful antioxidants it contains, it is a rich source of vitamin E, and it also has antimicrobial and antifungal properties. This makes it one of the most valuable oils.
Jojoba oil benefits:
1-Benefits of jojoba oil for the skin:
The use of jojoba oil may help treat some common skin problems such as acne, as it reduces the appearance of pimples, and it can also help relieve the symptoms of some problems such as psoriasis, as it reduces itching, redness and flaking that accompany it as it acts as a moisturizer for the skin.
*Benefits of jojoba oil as a skin moisturizer:
Jojoba oil is one of the most prominent oils that contribute to moisturizing the skin, thus protecting it from cracking and dehydration, as it works to close the skin with a protective barrier to prevent it from losing moisture, thus reducing the chances of bacterial infections that cause many health problems
*Jojoba oil anti-inflammatory benefits:
Jojoba oil has antimicrobial and antifungal properties and thus may help eliminate many types of bacteria and fungi, most notably the bacteria and fungi that cause salmonella, E. coli and candidiasis.
*Jojoba oil benefits for sensitive skin:
Jojoba oil is one of the most oils that does not cause an allergic reaction or irritation in the skin, but rather acts as a protective layer from allergies caused by infections thanks to its waxy components
2-mosquito repellent:
Jojoba oil can help repel annoying mosquitoes as it has a distinctive and strong scent that mosquitoes cannot tolerate.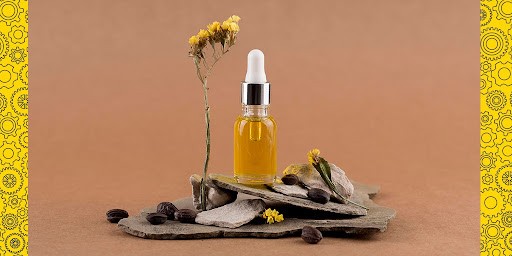 3-Hair loss:
Jojoba oil contains an oil composition, and therefore can be used to moisturize the hair and give it additional protection against dryness, breakage and split ends.
The hydration provided by jojoba oil may also help treat and get rid of dandruff.
Jojoba oil is a rich source of vitamins and minerals that nourish hair, most notably vitamin C, vitamin B, vitamin E, copper and zinc.
And because it helps strengthen hair, jojoba oil may contribute to preventing hair loss and enhancing its density, because it moisturizes hair follicles and gives dryness, which is one of the main causes of hair loss.
Jojoba oil is also added in many shampoos and conditioners, as well as in various hair care products.
There are some studies linking jojoba oil to maintaining hair health, strength, luster, and prevention of hair loss
4-Make-up removal
Jojoba oil can be used to remove skin make-up easily and remove it from the depths without harming the skin
5-The benefits of jojoba oil in the treatment of acne:
Jojoba oil regulates the production of sebum in the skin, and thus does not cause an annoying oily layer, but rather controls the secretion of sebum through the skin, thus reducing the chances of acne caused by clogged pores, and with this, it ensures the hydration that the skin needs.It also reduces the scars that affect the skin as a result of acne
6-Benefits of jojoba oil in wound healing:
Jojoba oil can help speed up wound healing, because it stimulates skin cells to bond with each other quickly, thanks to its vitamin E content.
7-Jojoba oil benefits for sunburn:
Jojoba oil is a common ingredient in some types of natural sunscreen, as vitamin E tears along with other antioxidants contribute to protecting the skin from sun damage, and jojoba oil contains vitamin E and antioxidants, which means that it treats dry skin and flaking resulting from burns. the sun
8-The benefits of jojoba oil in delaying wrinkles:
The antioxidants in jojoba oil may help boost the production of skin collagen, a protein found in the skin and joints as well as in the parts of the body made up of cartilage.
With age, collagen levels in the body decline, which increases oxidative stress in the skin, increasing the chances of wrinkles and early signs of aging.
You see why everyone should own a bottle of jojoba oil?